To whom it may concern or excite...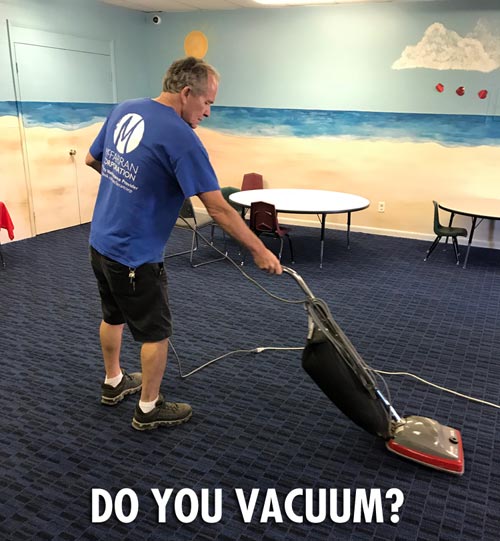 Dry vacuuming carpet or upholstery prior to low moisture, encapsulation or hot water extraction should be a pre-requisite and a no-brainer. Not vacuuming, and making mud pies has always seemed to be the normal way to clean.
That being said, I have been selling carpet cleaning equipment all my life and know 75% of professional carpet cleaners do not even own a dry vacuum cleaner. You should probably not call yourself a professional if this be the case.
For years I have been pondering a wand and tool design that has aerodynamics built-in to allow you to dry-vac and hot water extract at the same time. The water spray chamber would be confined separately from the vacuum suction chamber. This kind of technology would be the best of both worlds.
To some cleaners this would be a cleaning revelation. BUT, DOES ANYONE REALLY CARE?????
I was the inventor of what I call the Dry Tool twenty years ago. This is the upholstery tool design where the spray jet is inside the vacuum head. No over-wetting, no drip, no over-spray, dry faster, look more professional.
I just don't know why anyone would want to clean with the messy alternative. Especially when cleaning car interiors.
I am no longer resentful as I have mellowed over the years. My tool design was knocked-off, mass produced and sold cheaper than I could ever produce it. It's just the cold hard facts of life.
Not so sure my new tool and wand design would take the same route, but I am now more dedicated to the industry than becoming wealthy.
Is this wand and tool design something that would make you re-invest and retire your old squirt and suck design? Other than something that has been around forever that is not very efficient???
Looking for serious comments as the mold for something like this could get pricey.
Ted Harding
Kleen Kuip