This year Kleen Kuip would like to give you an Optical Illusion Christmas Card...
Pick only 1 of the following cards. Don't click on it, just keep it in your head.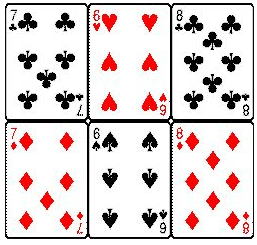 Scroll down when you have your card.
The Great Hardini has removed your card!

Dumbfounded?

...Scroll up and try it again...
Want to know how to make spots disappear? Then make your New Years Resolution to purchase Kleen Kuip products.
Merry Christmas and Safe Happy Holidays from the Kleen Kuip Staff.