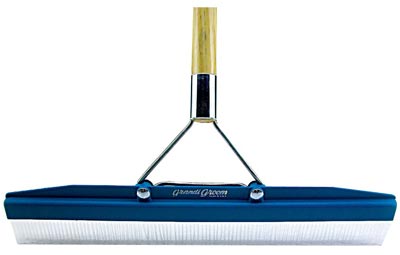 Regular Price: $39.95

Special Price: $34.95
Grandi Groom Carpet Rake 18 inches
The Grandi Groom Carpet Rake is a Carpet Cleaners Secret Weapon!
The Grandi Groom carpet rake is a versatile tool that can be used for agitation of soiled traffic lanes and loosening embedded dirt.
This carpet grooming carpet rake is used by more professional carpet cleaners than any other! The carpet will look like new when finished with Grandi Groom after how water extraction cleaning. The Grandi Groom is also cutting a new path in artificial turf installation. Built to withstand the rigors of professional use, the Grandi Groom is the ideal tool for blooming artificial grass.
Floor Cleaning Machine Sale